Vista Center empowers individuals who are blind or visually impaired to embrace life to the fullest through evaluation, counseling, education, and training.
Our Story
Vista Center is the premier service provider for people who are blind or have low vision from ages 3 to 103, offering a complete range of rehabilitative services to residents of the Bay Area and beyond.
Palo Alto Society for the Blind opened in 1936 as a home open to anyone in Palo Alto living with blindness or visual impairment.

With a shift over the years from residential services to fostering independent living, the name changed to Peninsula Center for the Blind and Visually Impaired in 1970, with a final name change in 2005 to Vista Center for the Blind and Visually Impaired.
Since 2001, Vista has been the only provider of services in San Benito County, an area previously unserved. Doran Center for the Blind and Visually Impaired in Santa Cruz merged with Vista Center in 2007 and in 2018, Santa Clara Valley Blind Center (SCVBC) in San Jose joined the team.

Such growth has greatly increased our capacity to serve thousands of clients with a robust array of geographically centered services and classes, in complement to our existing itinerant services model.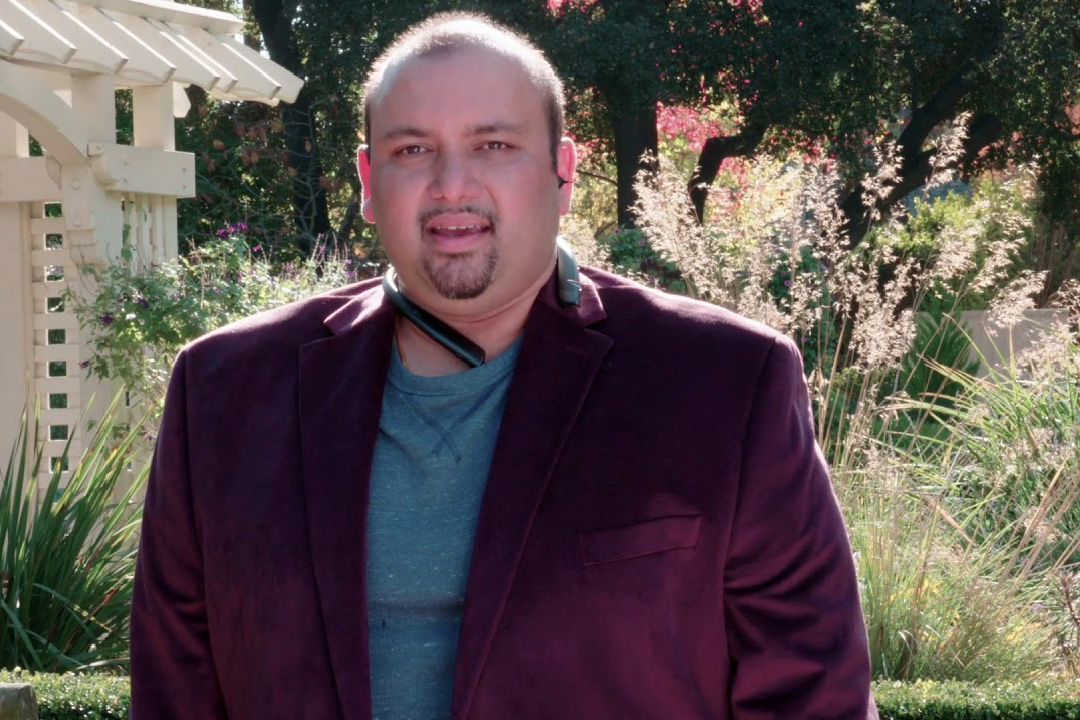 Neeraj Gupta
At the age of twenty, after relying on sight to navigate the world, Neeraj Gupta began noticing a progressive loss of vision. Watch how Vista Center created new opportunities for Neeraj and supported him in his journey to regain independence.
Leadership Team
Vista staff members are key to mission delivery, bringing a wide array of
professional experience and a genuine desire to improve the lives of others.
Chief Operating Officer, Director of Vista Center San Jose
Chief Development Officer
Senior Director of Programs
Director of Corporate and Community Relations
Interim Director of Vista Center Santa Cruz
Chief Information Officer (virtual)
Chief Financial Officer (virtual)
Board of Directors
Vista board members contribute valuable expertise to fulfill our mission,
reaching into the many communities we serve, so that all voices are heard.
Wealth Advisor, Buckingham Strategic Wealth
Adjunct Professor, Santa Clara University
Retired, English Professor, West Valley Community College
Board Chair, Vista Center
Learning Specialist & SSD Coordinator, Bellarmine College Preparatory
Consultant, Hufferd Enterprises
Retired Professor, UC Santa Cruz
Chair, Finance Committee
Retired, Lockheed-Martin
Partner, Third Point Ventures
Principal, Marquise Real Estate Partners
Principal Consultant, Expense Reduction Analysts
Clinical Professor, Stanford University
Associate Director of Development and Alumni Communications, UC Santa Cruz
Ophthalmic Product Development Professional
Advisory & Ad Hoc Committees
Community leaders and emeritus board members serve in many roles to advance the work of Vista Center, individually and on ad hoc committees coordinating events and special initiatives.
Interested in volunteering your expertise?
Help those with vision
loss lead better lives.
Join Vista Center's dedicated team of volunteers and learn
how you can get involved with the community!