Jackye McClure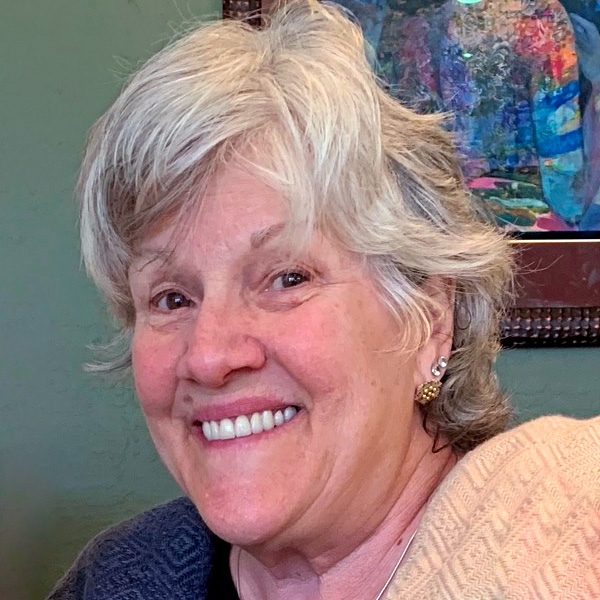 Following an annual checkup with her optometrist, Jackye McClure was diagnosed with a minor abnormality in both eyes. While she continued her work as a nonprofit director and as a lecturer, Jackye feared the future living with vision loss.
Two years later as she was driving home from teaching, she realized she could no longer read all of the traffic signs. After multiple appointments with numerous specialists, they finally detected severe inflammation behind her eyes. "Everything seemed fine, and then all of a sudden I lost my vision. Much of my life seemed to come to a halt; I could not drive to see family and friends and had to leave my job. The emotions I experienced were heavy; sadness does not even begin to explain what I was going through."
Although she had loving support from friends and family, she didn't have anyone in her life who intimately understood the new challenges she experienced, as well as newfound complexities with simple daily tasks. To help her adjust to her new world, a friend connected Jackye to Vista Center, where she enrolled in programs; like Choices and Changes, a 6-week course designed for individuals newly experiencing vision loss and Vista Center Social Services for guidance on how to recognize and respond constructively to feelings of isolation and depression that often follow sudden vision loss.
---
"My disability hasn't stopped me in any way, but I couldn't have gotten this far without the support of the community"

Jackye McClure
---
As she met other people working to re-tool themselves after losing vision, Jackye began building a community of new friends that shared similar challenges and frustrations. She forged trusted relationships with other people who are blind and visually impaired, building both her competencies and her network she learned how to find positivity as her peers did every day. "At home, I was around sighted people all the time – my family is sighted, my children are sighted, and my neighbors are sighted. Often times, I felt invisible. But I know I'm not alone – there is a community of people sharing my realities, fears, and tears without needing to explain myself. This entire community has a genuine sense of compassion, respect, and empathy that is unique and encouraging."
During the pandemic, Jackye vigilantly stayed in touch with Vista Center staff and her Support Groups. Vista Center established virtual meetings and friendly phone calls, where sharing local resources and relatable advice was a constant. "Being able to exchange information with other people who are visually impaired certainly helps me live with vision loss in a positive manner. The learning curve was so steep at first and the community at Vista Center related to the day-to-day struggles I experienced. My disability hasn't stopped me in any way, but I couldn't have gotten this far without the support of the community."